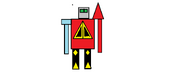 Olozon is the combinations of Tyra Thunda, Pteragor, and Trykero
Information
Edit
He's the powerfull Bakugan after Ultimatrix Colossus. his hand can change into drill mode. He can shot boomerang from his chest.
He's 3000 Gs. He's Attribute is Haos, Aquos, and Pyrus.
AbilitiesEdit
Ultimate Drill: Adds 900 Gs to Olozon.
Ultimate Boomerang: Adds 900 Gs to Olozon.
Fusion AbilitiesEdit
Mega Boost: Adds 1000 Gs to Olozon.